We supply market-tested water treatment products for the following systems:
Open recirculating
Process cooling loop
Closed chilled water loop
Closed heating loop
Hydronic heating loop
Low pressure steam boiler
High pressure steam boiler
Steam/Condensate return system
Boiler pre-treatment system
Feed water systems
Softened water loop
Domestic potable water
Humidification system
Waste water systems
Our product offerings include:
Cooling water scale and corrosion inhibitors
Cooling water biocides
Cooling water dispersants
Cooling water antifoam
Closed loop scale and corrosion inhibitor
Closed loop multi-metal corrosion inhibitor
Boiler internal scale and corrosion treatment
Boiler oxygen scavenger treatment
Steam neutralizing amine treatment
Boiler water antifoam
Resin conditioning treatment
Boiler water sludge and dispersant treatment
Domestic water scale and corrosion inhibitor
Prepping and cleaning treatment
Alkaline boil-out cleaner treatment
De-scaler cleaning treatment
Closed loop iron cleaner
Flocculation treatment
Coagulation treatment
pH adjustment treatment
Caustic soda treatment
Drain pan treatment
Coil cleaner treatment
Enzyme drain cleaner
For prompt, expert assistance with any water need, call 1-847-487-9110 during business hours or click here.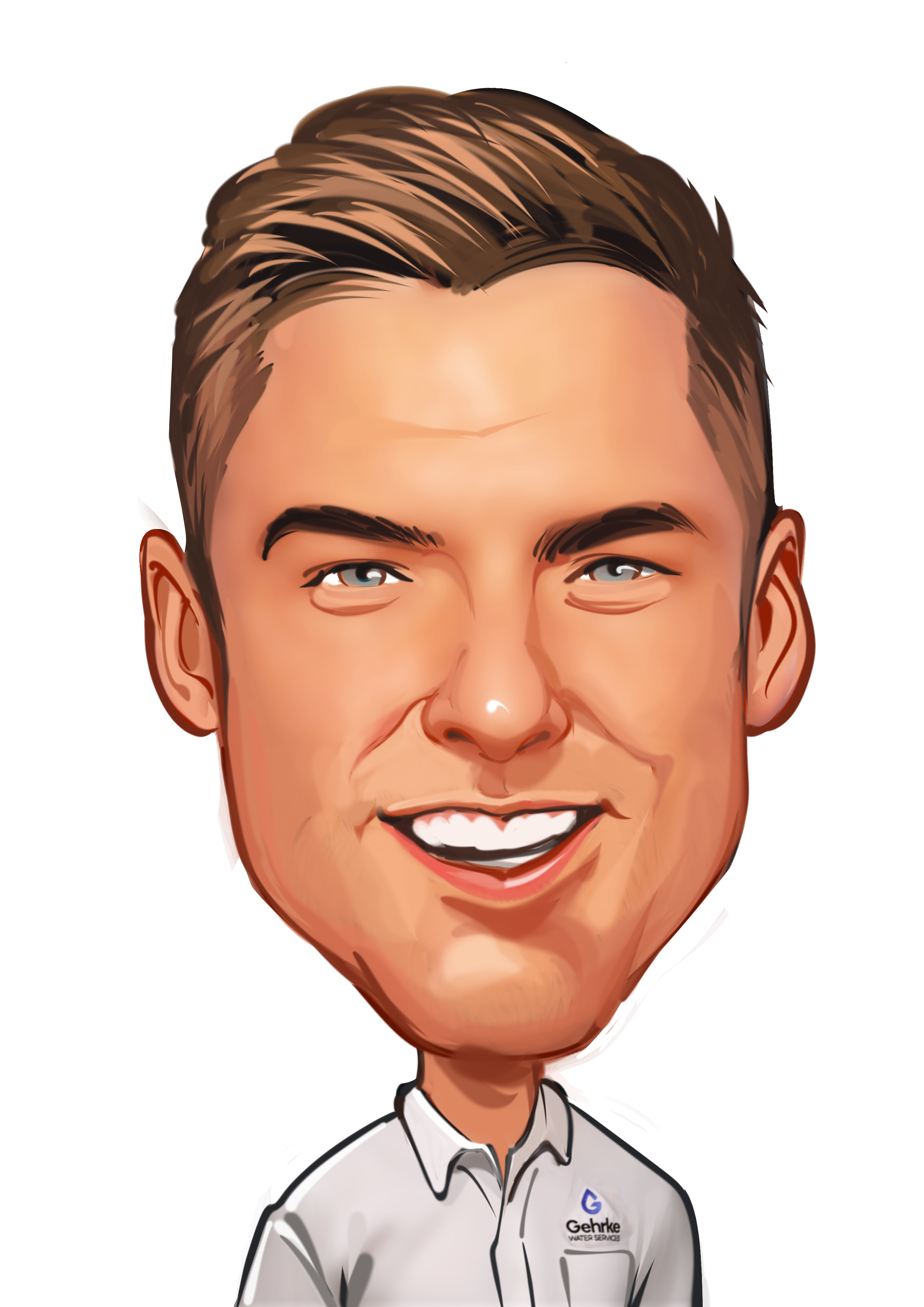 When you hire Gehrke, you get a dedicated GehrkeGuy™. An HVAC and manufacturing process water expert who proactively finds ways to make your water work better. Your GehrkeGuy takes responsibility for your water so you can focus on your business. And maybe sleep a little better at night, too.